S Xxxx Boy Scout Camp Rd, Parks, AZ 86018
Listing Provided By Realty One Group
S Xxxx Boy Scout Camp Rd, Parks, AZ 86018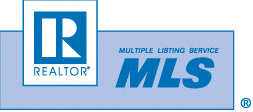 Listing Provided By Realty One Group
4075 Madera Ranch Rd, Flagstaff, AZ 86001
Listing Provided By Realty One Group
4075 Madera Ranch Rd, Flagstaff, AZ 86001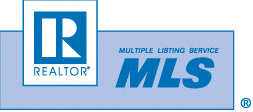 Listing Provided By Realty One Group
1344 Buckhorn Loop, Flagstaff, AZ 86005
Listing Provided By Realty One Group
1344 Buckhorn Loop, Flagstaff, AZ 86005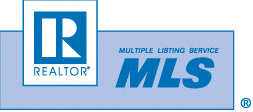 Listing Provided By Realty One Group
1520 W Tolchaco Rd, Flagstaff, AZ 86001
Listing Provided By Realty One Group
1520 W Tolchaco Rd, Flagstaff, AZ 86001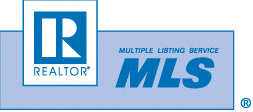 Listing Provided By Realty One Group
3465 S Clubhouse Cir, Flagstaff, AZ 86005
Listing Provided By Realty One Group
3465 S Clubhouse Cir, Flagstaff, AZ 86005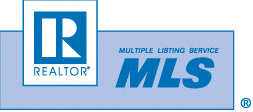 Listing Provided By Realty One Group
12363 Bluebird Meadow Rd, Parks, AZ 86018
Listing Provided By Realty One Group
12363 Bluebird Meadow Rd, Parks, AZ 86018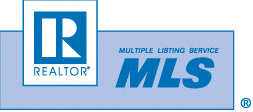 Listing Provided By Realty One Group
I would highly recommend Annette Kershner with Realty ONE Group Mountain Desert. she was very friendly and helpful. Annette Kershner answered all of our questions and made our purchase go very smoothly.
by Mark Kurth
Annette got more people through our house in 8 months than other realtors had in 3 years. She stayed on top of things and kept us informed until the sale closed! She was successful where other realtors failed. Thank you Annette!!
by Lucinda Watkins
I highly recommend Annette! We connected with her right before we took off on a multi-week vacation to view a house. She helped us get in to see the place within 12 hours of contacting her and our offer ended up getting accepted. Annette was very easy for us to work with throughout the closing process even though we were on vacation. She was always available when we called and was a very knowledgeable resource any time we had questions.
by Garett Austin & Kate Duggan
Annette gets it done. She is a true professional and gets results that one could not achieve on their own. I just sold my house in Flagstaff, AZ last month, and I am thoroughly content with her services. There were no hidden fees, and it is apparent that she loves helping people. My bank was not easy to deal with, but Annette was persistent and achieved outstanding results.
by Gil Butler
Fabulous experience! I highly recommend Annette who was thoughtful and personally committed to situation, which had some unique challenges.
by The Bewley
Annette was amazing. We moved a relative from the Flagstaff area to Utah and needed to have their home on the market before we left town. Annette was referred to us by a neighbor and when called responded immediately. Being from another state is was a little daunting trying to establish a correct asking price for this property. She helped us determine a agreeable value on the property and had it listed by the time we drove away with the U-Haul. Because we were in such a rush, she provided us with moving help in the form of students from NAU, who helped load up the truck and hauled away left behind items. She also got a cleaning crew into the house and within three days of listing we had two good offers. Through her knowledge of the area and the value of the neighborhood, we negotiated a full price offer within a week of listing. I would recommend Annette with enthusiasm. I only wish we had her to help us in Utah with our rental properties. Thanks again, Annette!
by The Gentry Family
I live outside of Flagstaff and purchased our property without ever meeting Annette. She was a fantastic local resource for things that needed to get done and made the process easy.
by Maurya Palmer
Annette was fantastic to work with. I was buying a second home for my daughter while she is attending NAU. We were not familiar with the area and Annette really helped guide us in the right direction. We made an offer on one town home and She encouraged us to look at one more townhouse (lower price then the one we offered on) due to its location and resale value. She worked closely with my daughter and I never felt pressured. She worked hard to get everything done correctly during the process. I would highly recommend her to anyone looking for a home in Flagstaff.
by Becky Moore
Annette was very helpful in finding our new home. She followed the purchase closely through out the entire process. She helped guide us to a successful and timely close despite several difficulties that were beyond our control. She is professional and capable and a joy to work with. We will be asking for her help again in the future.
by Sharon Wolff
I really appreciate that Annette made herself available and always took the time to respond to any questions or concerns that I had. She felt more like my friend than my agent.
by Doris Gilmore
Annette was fabulous. She understood the market and concentrated first on the internet presentation of the house where most buyers look first. Our buyer actually made the offer based on what he found on the Internet and reconfirmed his interest the next day coming to our open house. They were on top of things at all times and communicated with us about the process and status on an ongoing basis. The professionalism and communication with us made this a very easy and quick process for us. I highly recommend Annette!
by Baker Family
Annette Kershner
Top Ranking REALTOR®
---